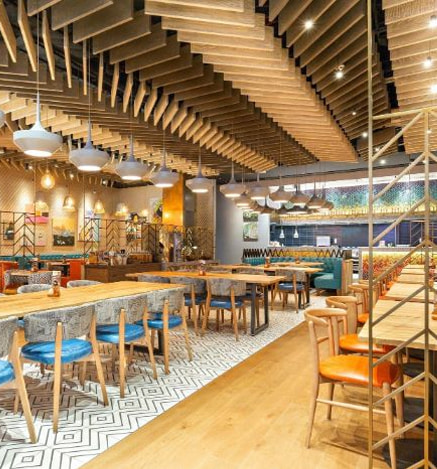 RESTAURANT

FIT OUT

GUIDE
When dining at a restaurant, the customer notices three things: food quality, service, and the design and layout of the venue. We can't help you with the first two, but Contractors.Direct has you covered with the latter. If you're opening a new restaurant or refurbishing an existing one, use our experts to find the perfect restaurant fit out contractors for you.
A restaurant should be a feast for the eyes – not only the mouth. If customers can't enjoy their environment as much as the meal on their plate, they're likely to not visit again. And with so many eateries to choose from, it is vital, now more than ever, for restaurants to leave a lasting impression on customers. Appearance is important, and your restaurant needs to look as good as your food tastes. A unique and aesthetically pleasing restaurant fit out attracts customers. From interior design to furniture suppliers, our Qualified Contractors can help turn your restaurant into an eye-catching hotspot.
Our Qualified Contractors provide:
Full outlet fit out including back of house areas
Remodelling, refurbishment & redecorating services
Aesthetically pleasing interior design
Functional & efficient layouts for maximum productivity
Incorporation of unique & brand-related elements
Read More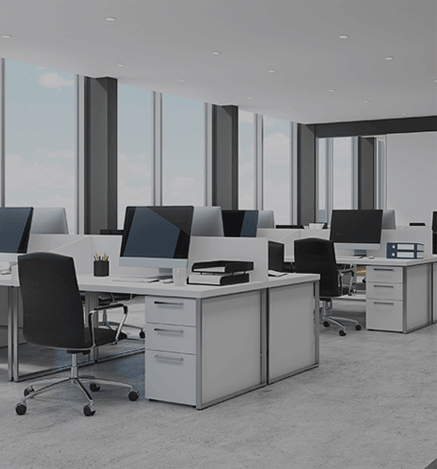 PROJECT

MANAGEMENT

GUIDE
With the right contractor on board, a significant milestone towards your project's completion is well in hand. A contractor who can deliver turnkey interior solutions that fall within your specifications, timeframe and budget is a necessary factor in any fit out project. But when it comes to managing all the aspects of said project, it takes a particular kind of know-how to handle the construction and all the interior fit out works. The role of a project manager is assessing the key drivers of a project. This includes the project program, the established budgets, the stakeholder requirements and operational needs. By fully understanding these aspects of the project in the pre-development stage, the project manager can help to avoid costly delays while helping the project owner stay within their intended budget by pre-empting potential pitfalls and risks. Find out how full scope project management can help ensure a successful turnaround that is on schedule and budget-friendly.
Read More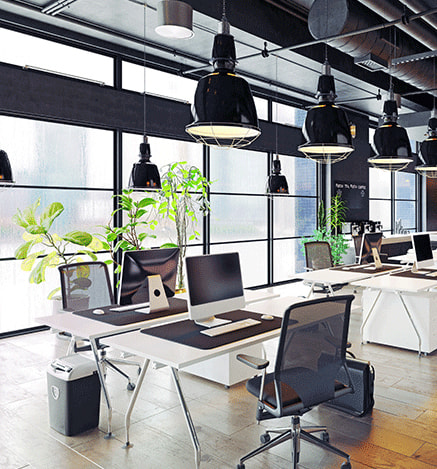 OFFICE FIT OUT

SERVICES

GUIDE
Is your new empty office space in need of furnishing and interior design? Or is your current workspace in need of some sprucing up? No matter your reason for refurbishing and redecorating, Contractors.Direct connects you with reliable, professional and highly skilled office fit out companies in Dubai. Our curated list of thoroughly vetted Qualified Contractors is available for a variety of projects in any size across all industries, including office fit out in the UAE.
Our Qualified Contractors provide:
A full range of solutions including Turnkey fit outs
Remodelling, refurbishment & redecorating services
Aesthetically pleasing interior design
Functional & efficient layouts for maximum productivity
Read More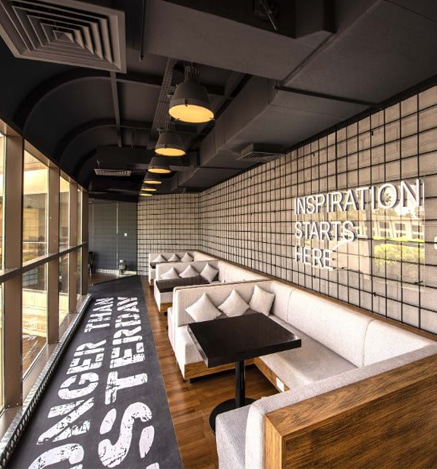 RETAIL FIT OUT

SERVICES

GUIDE
Your retail store is the face of your company. As such, it should be a space that accurately reflects your brand and upholds your reputation. It should be a place where staff are proud to work and customers are eager to visit.
Our Qualified Contractors provide:
Bespoke retail fit outs
Remodelling, refurbishment & redecorating services
Aesthetically pleasing store design
Functional & efficient layouts for maximum productivity
Incorporation of unique & brand-related elements
Read More
What Our Customers
say





Daily Updates
Latest Articles

Updated Daily
Learn More